Joseph J. Piatchek
Attorney and Counselor at Law
By: Joseph Piatchek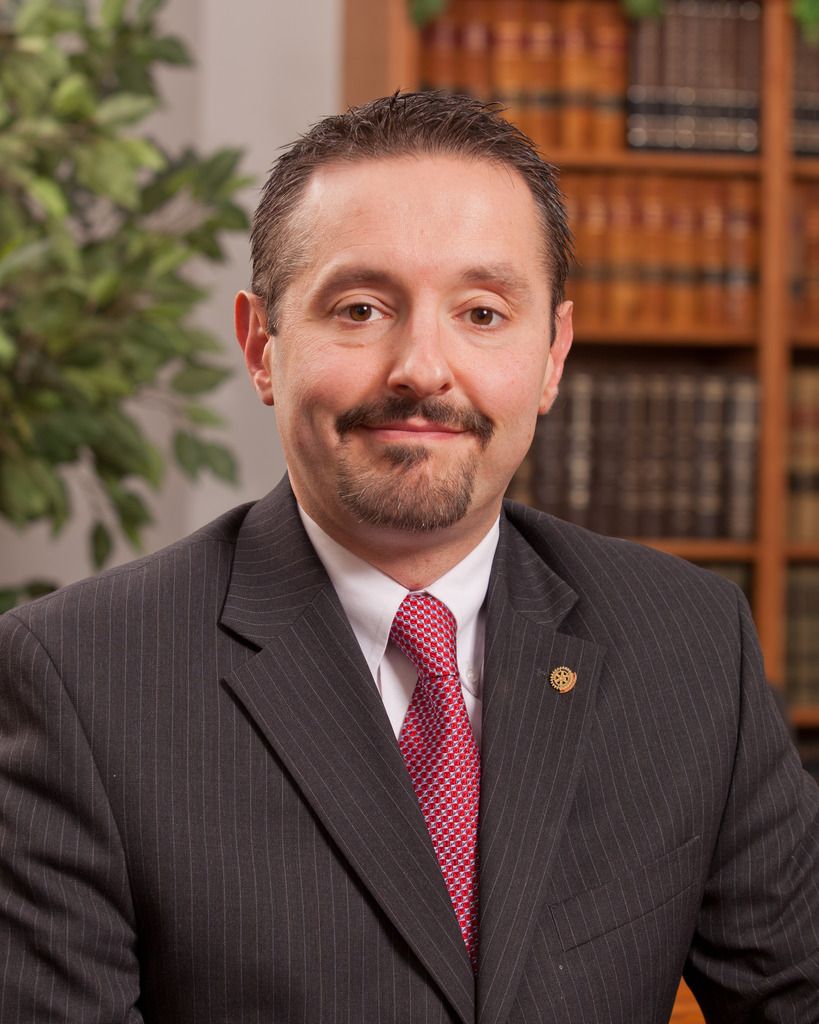 Hello, my name is Joe Piatchek. If you are reading this, that usually means you are thinking about hiring me, or my firm, and you are curious about what kind of guy I am. Hopefully getting to know a little bit about me will make you feel more comfortable in calling me, or scheduling a visit, and I would love the opportunity to get to know you, too.
I was born in Springfield, Missouri, where I attended elementary, middle school, and high school. In fact, I have lived here in Springfield my entire life, except for seven years spent in Columbia, MO - four years undergraduate, and three more in law school, at the University of Missouri - Columbia.
When I was growing up, I remember being told frequently by many people, specifically including family members and teachers, that I should someday become an attorney. I don't think this was a compliment... I think this was the nice way of pointing out that I liked to debate everything. My dad used to always accuse me of playing "the word game", saying I would always find ways to twist or turn what he was saying to try to win whatever debate we were having. Looking back, he was right, and I am lucky that my parents and teachers put up with me!
In general, I was relentless - to a fault. I loved games of all kinds, and I loved solving problems, and would never stop until I figured it out, or until I won. I would keep going long after others would have given up. This has been both a blessing and curse during my life, simply depending on how I use the aspect of my personality. As an attorney, it has been one of the cornerstones of my success thus far.
So back to my story - when I arrived at college at Mizzou, I was not sure what I wanted to do. I started out wanting to be an engineer, but my college level calculus class changed my mind about that pretty quickly. I then was undecided for awhile, and finally settled on Psychology, because I thought it was interesting, and I enjoyed reading the textbooks. So I eventually majored in Psychology, and graduated with honors, in four years flat.
After graduating with my Bachelor's degree in Psychology, I was still unsure what I wanted to do. I wanted to work in my degree field, but in the back of my head, I knew that law school was always an option. I decided to try working in the psychology field, so I returned to Springfield to work at Lakeland Regional Hospital, where I worked with adolescents who were suffering from various forms of mental illness, abuse, and neglect. I also worked at The Burrell Center in Springfield as a Community Support Worker (social worker/case manager) for senior adults with persistent and acute mental illness. During this time, I first began exploring a professional role as a counselor to others. This is also when I was first exposed to the legal field, regularly dealing with many government agencies, courts, police, and occasionally attending court hearings. However, rather than pursuing graduate work in psychology, I instead decided to attend law school.
Upon graduating with my law degree, and passing the Missouri Bar Exam, I returned to my hometown of Springfield and worked for a personal injury firm. I then decided to hang out a shingle and begin my own law practice in 2004. The rest is history.
Today, I am the Managing Attorney at The Piatchek Law Firm, LLC, which I established in 2005. I also run a special division of our law firm, Affordable Legal Services ®, which provides solutions to an array of common legal concerns, at reasonable flat rates. I am also a certified mediator and A Notary Public, and employ notaries whom provide mobile notary, witnessing, and loan closing services throughout Missouri.
Piatchek Law Firm currently has four attorneys, and generally employs about 10 staff members overall. I am proud of our growth, but even more proud of the cast that I have assembled. Currently, I am a member of many community and professional organizations, including Southeast Rotary here in Springfield, and regularly donate my time and expertise to local churches, and non-profit agencies. I have previously volunteered time for Legal Services of Southern Missouri, served on the Board of Big Brothers and Big Sisters of the Ozarks, and the board for Birthright.
I live in Springfield with my wonderful wife, and best friend, Tracy Piatchek. I met her while I was working at the Burrell Center here in Springfield, and we've been together ever since. We had our first daughter in January of 2011, Helen Noelle Piatchek. Getting to know her bit by bit has been the most rewarding experience of my life. Every time I think I know her, she's on to the next thing and doing something new! Tracy teaches at Immaculate Conception Elementary in Springfield. Away from the office, I enjoy exercise, sports, music, spending time with my family, and have been known to do a little bit o' Netflix binge watching. For the last few years I have been running between 15 and 25 miles per week, and I have been playing basketball twice a week with a group of guys for close to 20 years now; we play over at First and Calvary. I retired from Golf, perhaps some day I will take it up again.
Joseph J. Piatchek
Last Updated June 11, 2016
State Bar Admissions:

Education:
J.D. (Juris Doctorate Degree)

Honors: Attained Advanced Certificate in Dispute Resolution

Professional Associations and Community Involvement:

Past Employment Positions:

Charitable Activities:

Ancillary Businesses:

Practice Areas:


Estate Planning, Wills, and Trusts

Probate

Business Law

Elder Law

Asset Protection

Cooperative, Uncontested Divorce

Traffic Defense

Certified Mediator

Real Estate Transactions

Deeds

Contracts

Declaratory Judgments on Auto Titles

Business Succession Planning

Other areas - see rest of website