Meet Our Springfield, Missouri Attorneys
Trusted Advisors and Advocates
Serving Your Family and Your Business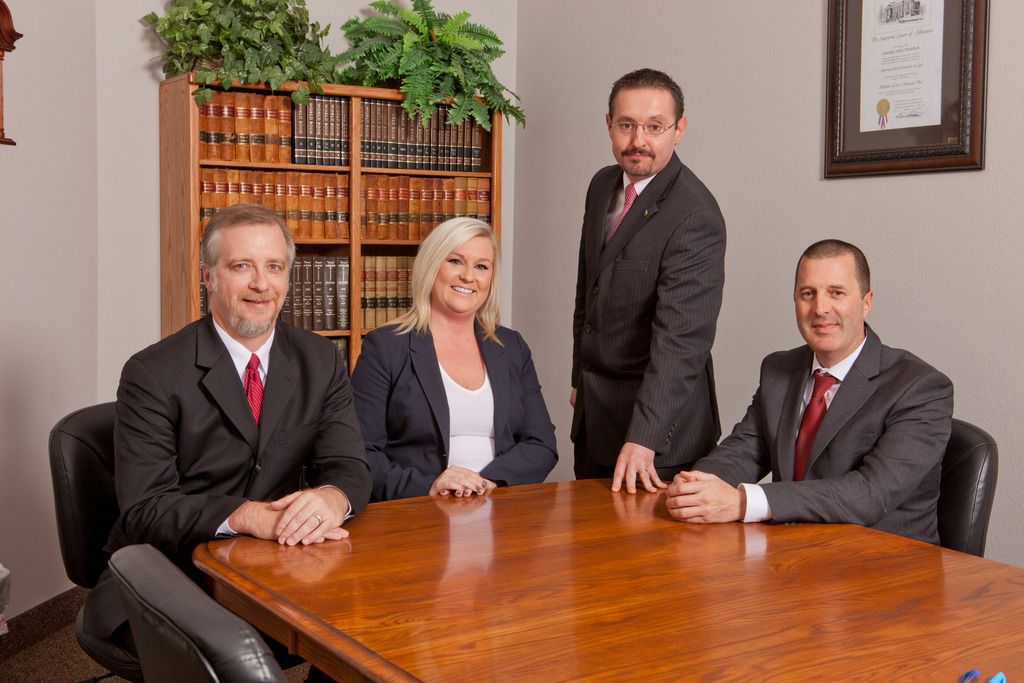 Legal experience, knowledge and skill are important qualities to look for when you need legal services. Choosing someone you can talk honestly and openly with about deeply personal issues, and knowing that person will listen and understand, is perhaps just as important.
At The Piatchek Law Firm, LLC, our Springfield, MO attorneys are proud to offer a wide range of attentive and effective legal services throughout the entire state of Missouri, and we regularly represent clients located outside of the State of Missouri throughout the world, who have legal needs within the State of Missouri. We are proud to have earned the trust of our clients and we look forward to having the opportunity to earn yours as well. That trust starts with accessible, understanding attorneys — long-time residents who understand both the Southwest Missouri community, and the special concerns of families and businesses located in the Ozarks.
We are proud to currently have the following Attorneys at our firm, all of whom are long time residents of the Southwest Missouri Area.
Click on any attorney above to read additional information. If you want to contact an attorney or staff member directly, see our staff directory which contains direct phone extensions for each staff member. If you would like to know more about our management team and support staff, click here.
The Piatchek Law Firm, LLC, serves Springfield and southwest Missouri, including Greene County, Christian County, Taney County, Stone County, Webster County, Lawrence County, Polk County, Dallas County, Marshfield, Buffalo, Fair Grove, Monett, Aurora, Ash Grove, Fordland, Bolivar, Battlefield, Republic, Rogersville, Fremont Hills, Strafford, Willard, Battlefield, Highlandville, Kimberling City, Branson, Hollister, Forsyth, Saddlebrooke, Nixa, Ozark, Brookline, Billings, Lebanon, Aurora, Ava, Clever, Galena, Reeds Spring, and Mt. Vernon, MO.
* The choice of a lawyer is an important decision and should not be based solely upon advertisements. Neither the Supreme Court of Missouri nor The Missouri Bar reviews or approves certifying organizations or specialist designations. Certain cases may be referred, or may involve outside co-counsel arrangements, in which event you would be notified.